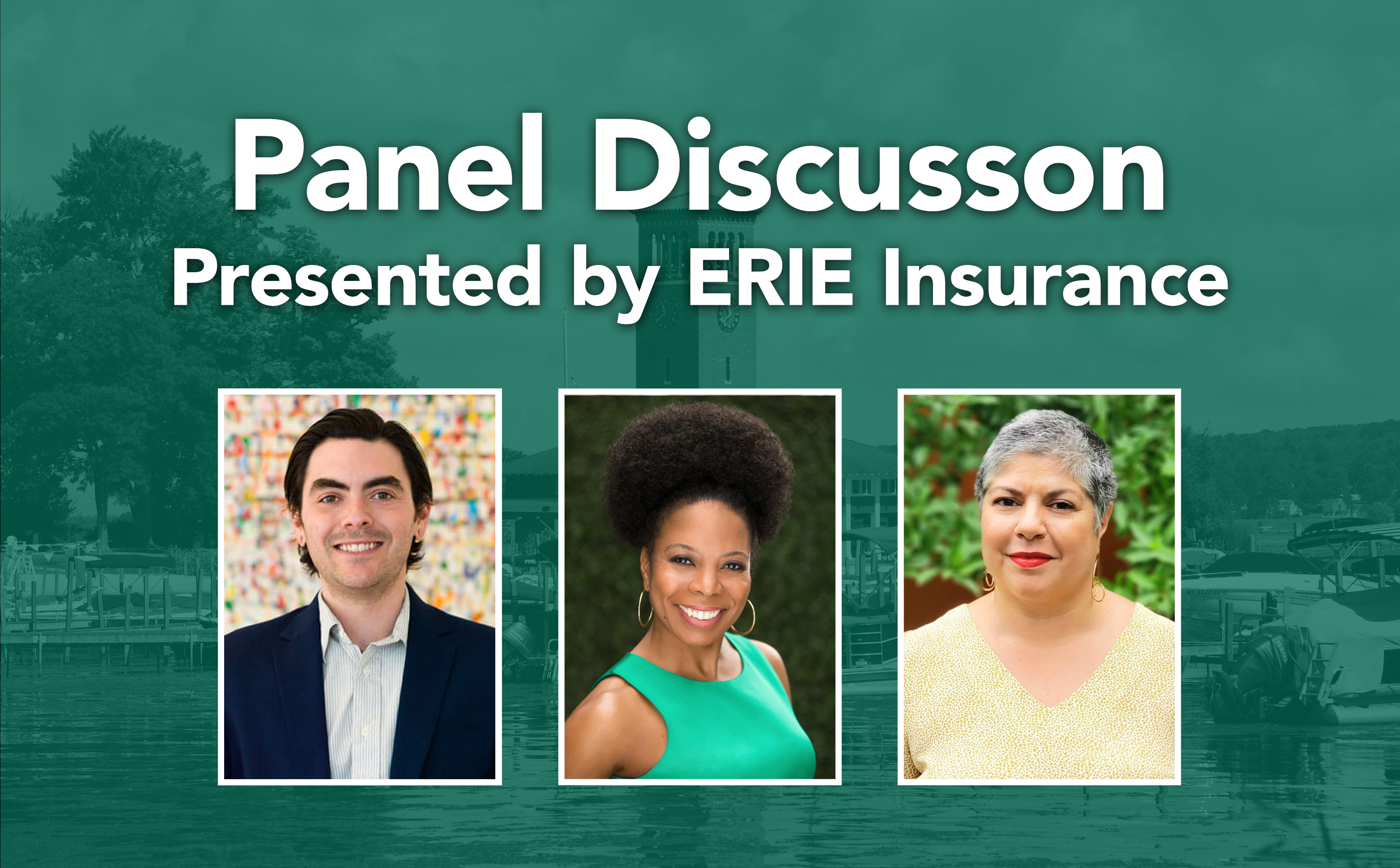 "Belonging and Placemaking for Equitable Communities of the Future." Panel discussion presented by ERIE Insurance.
Aug 24, 2020 - 04:30 PM EDT
Join Event
Log in to Register
MORE INFO
In this thought-provoking discussion, three changemakers in Erie, Pa., will explore how community-building, the arts and education drive solutions toward a more equitable future for the northwestern Pennsylvania region and beyond. Centering the meaning of place and belonging – for all – will stimulate your thinking on how you can create your own call to action in your part of the world. Panelists include Patrick Fisher, executive director of Erie Arts & Culture, who works diligently to advance work in the creative and cultural sector, with a focus on the intersection between the arts and social change; Tesha L. Nesbit, who leads the Diversity & Inclusion discipline in 12 states and Washington, DC, for Erie Insurance Group and is a thought partner on community and economic development efforts and oversees employee engagement survey administration and workplace practices; and Leslie C. Sotomayor, an artist, curator, and professor in Art Education and Women's, Gender and Sexuality Studies at Edinboro University of Pennsylvania.